The Lardashians Take Florida, Part Two: Disney World, 17 Years Later
A funny thing happened in between the time that my family last visited Disney World in 1999 and when we returned last month during our whirlwind Florida vacation: My sister and I grew up. Our teeth exchanged themselves for stronger pairs, we forfeited bangs (for the time being), our arms grew longer. For one of us, a voice box was found while another was strengthened with a vocabulary that encompasses more than just the word "no." But we are inherently the same people even seventeen years later: Marla still loves chocolate milk and I am still an A-cup. It will likely always be this way as personal growth is similar to the old cell phone Snake game wherein a little inchworm slithers in an infinite loop, blindly turning left and right, collecting pieces along the way that feed expansion.
Maybe one day we'll slide back to Disney with little snakelets and families of our own, but for now, we can witness how far we come. My sister and decided to recreate photos that we took from our first visit to Disney World seventeen years ago and with a little Photoshop magic, I was able to preserve some of the details.
It sure is a blessing that we learned how to pick out our own clothes.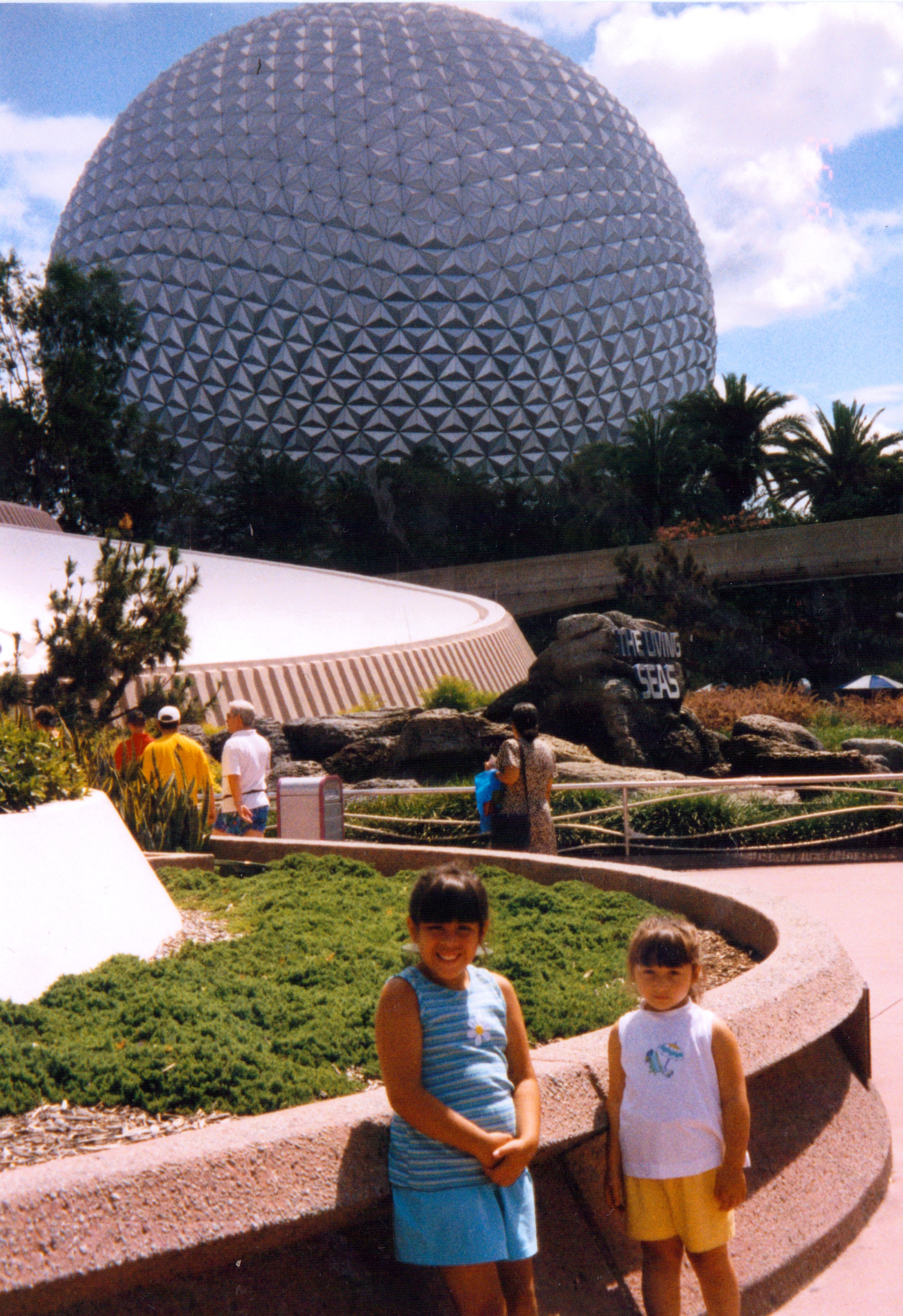 Analyze & Discuss:
Should I get bangs?